Services
Whether you have your own team of designers and need someone take care of the web development side of things or whether you need someone to deliver a complete development package, start to finish, we have the expertise to work with you.
Have an existing website you need help completing? We can help you turn it into something special. Check out our wide-reaching range of services here.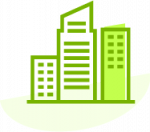 For Agencies and Corporations
If you're with an agency or a larger corporation with its own team of designers and in-house marketers, we can work with your team, taking care of the technical aspects.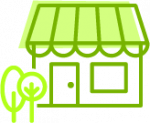 For Small and Medium Businesses
If you have a smaller business, we take care of the entire development package, start to finish. We put together the best team of experts for your website and organise the team. You'll only have one point of contact.
Florian is a highly skilled developer, a consummate professional and a pleasure to work with - quick, responsive and responsible. He understands the nature of the business and always gives his best! I highly recommend him.