Reach your business goals with a custom made website.
At Innoweb, we're in the business of making your business goals a reality. We know your website is one of your most powerful marketing tools. That's why we custom make your ideal website – one that reflects your unique brand identity.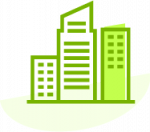 Agencies and Corporations
If you're with an agency or a larger corporation with its own team of designers and in-house marketers, we can work with your team, taking care of the technical aspects.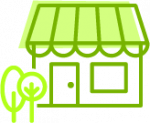 Small and Medium Businesses
If you have a smaller business, we take care of the entire development package, start to finish. We put together the best team of experts for your website and organise the team. You'll only have one point of contact.

We know Silverstripe inside out
We believe your website should be an extension of everything your business stands for. No one should ever have to settle for a mediocre website. Using Silverstripe's highly intuitive and customisable CMS, we empower you to get exactly that.
No more having to work within the limits of a pre-existing framework, or getting a website that looks like everyone else's. The Innoweb team will build you a website as unique as your business.
Having partnered with Silverstripe from Innoweb's creation, our team knows Silverstripe inside out. We're a Silverstripe Professional Partner with close links to its founders.

It's a competitive world out there – and nowhere more so than on the vast ocean known as the web.
Our expert SEO team knows just how to navigate the web's complicated algorithms so your ideal audience can find you.
We take care of the SEO nuts and bolts so you can reap the sales rewards.

Our open communication gives you peace of mind
We're known for always being open and straightforward. Communication is key in our world. We see our clients as friends and want them to achieve the kind of results they've always imagined for their business.
That's why we take the time to really listen to you. We want to hear about your dreams. Where do you see your business going? Nothing gives us more satisfaction than custom making the website you need to get where you've always wanted to be.

We can help perfect your existing project
Because we know every development project is unique, we always stay adaptable and flexible. Whatever level of support you need, we can help.
Have you got a current project but something's just not quite working? We'd love to have a look at it and help guide you to the best solution.
Once your website is completed, you can rest assured – we stay in touch with ongoing support and maintenance, without locking you into a monthly contract.
Our Services
We take care of every aspect of your website's life cycle. From concept, design and development to SEO, accessibility and maintenance.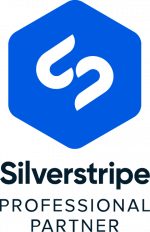 Silverstripe Professional Partner
Innoweb is a Silverstripe Professional Partner. As a partner we have a very close relationship with Silverstripe Ltd and can offer a wide range of services including development, code reviews and project support.
Silverstripe is an award winning open source CMS. It is loved by editors and developers alike for its flexibility and intuitive interface.
Silverstripe is our preferred CMS and we have used it in dozens of website projects for a range of clients from large corporations and governmental organisations to small and medium-sized businesses, associations and individuals.
Award-winning customer service
Innoweb has won the Client Heartbeat "Industry Leader Award" for the Web Design industry in Australia three times.
Through an independent evaluation process that surveyed customers from Web Design firms across Australia, Innoweb has placed number one for customer satisfaction.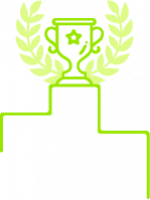 Florian is a highly skilled developer, a consummate professional and a pleasure to work with - quick, responsive and responsible. He understands the nature of the business and always gives his best! I highly recommend him.

Florian was very responsive and he developed an excellent understanding of our organisation and the functions we needed the new website to perform. The ongoing service is very good and it's reassuring to know we can contact him at any time to find a solution to any problem we have.