Search Engine Optimisation (SEO)
Our SEO specialist knowledge ensures search engines can find you
What does your website look like to search engines? Is it easy for them to visit your site and gather information so they can send potential customers to you in future?
When your website is custom-built with the right technical SEO in place, this is exactly what you'll achieve.
A solid technical SEO foundation means your website will be fast, accessible and set up for optimal results. That's why Innoweb's SEO experts set you up with the right foundation from the very beginning, ensuring you'll have the market reach you want over time.
The right SEO foundations matter
Our expert team can help you compete in a highly-competitive environment by helping you navigate Google's complicated algorithms. We offer realistic SEO expectations and we deliver on our promises.
With the correct technical SEO in place, it's easy for search engines to direct users to your site when they're looking up information related to your agency.
Using our extensive technical SEO experience, we build your website on technically sound SEO, making sure your website:
Is fast
Is easy to use
Builds trust and authority online
Ranks highly on search engines
Has a competitive edge on Google, the world's largest search engine
Makes it easy for search engine spiders to navigate and collect the most relevant information
Has content written in a vocabulary search engines can understand
Provides a solid foundation for content writers to introduce keyword SEO
Take your website further with content writing and keyword SEO
Are you looking for a clued-up content writer, someone who can tell your unique brand story in a tone that will appeal to your target audience? Do you need keyword SEO to get the best results on search engines?
Once we've set you up with a solid foundation of technical SEO, our expert team can get cracking on carefully chosen words and best-practice SEO to take your website to the next level.
Let us help Google find you.
Talk to us now about setting you with a website that's coded in the right way for ongoing results.
Award-winning customer service
Innoweb has won the Client Heartbeat "Industry Leader Award" for the Web Design industry in Australia three times.
Through an independent evaluation process that surveyed customers from Web Design firms across Australia, Innoweb has placed number one for customer satisfaction.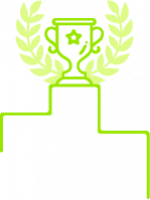 We've been using Innoweb for some years now and have always found their service to be reliable....an important factor for us as sometimes we have to act quickly to change an ad for client. If the service is down we couldn't do that so reliability is a big factor. Florian's advice in areas where we're not familiar has also been of great service.

Florian was very responsive and he developed an excellent understanding of our organisation and the functions we needed the new website to perform. The ongoing service is very good and it's reassuring to know we can contact him at any time to find a solution to any problem we have.